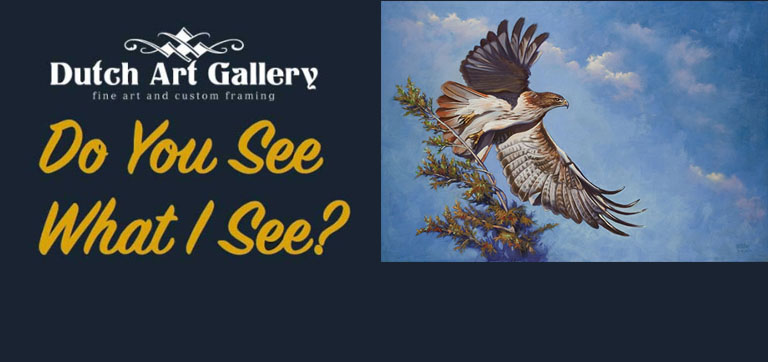 December 2, 2017 the Dutch Art Gallery in Dallas is hosting the show reception for the "Do You See What I See" art show and competition. The reception runs from 11:00 a.m. thru 6:00 p.m., with the Awards Announcement at 2:00.
I have three works in the show – two oils and one large pastel. For more information on the show visit the show page here.
The Dutch Art Gallery also represents me making several of my paintings available. You can click here for a peek at the work in the gallery. Stop by any time and see the artworks in person.
The Dutch Art Gallery is located at 10233 East Northwest Highway, Suite 420, Dallas, Texas 75238
Hope to see you there.